OPEN 7 Days a Week, 12 - 8pm
Christmas Eve: 12 - 4pm, Christmas Day: Closed
New Year's Eve & New Year's Day: 12 - 8pm 
---
We're all about the beer!
Hwy 50 Brewery is a friendly gathering place to enjoy great beer. We've got rotating taps, brickoven pizza, occasional live music and a big outdoor patio with amazing views. But the beer is the reason to head our way. Brewer, Gary Ritz, makes clean, delicious beers that make you glad you got off the corporate fake beer highway on a heading toward the REAL STUFF. This is it. You have arrived at your destination!
---
We're easy to find just off Hwy 50 at the Camino exit.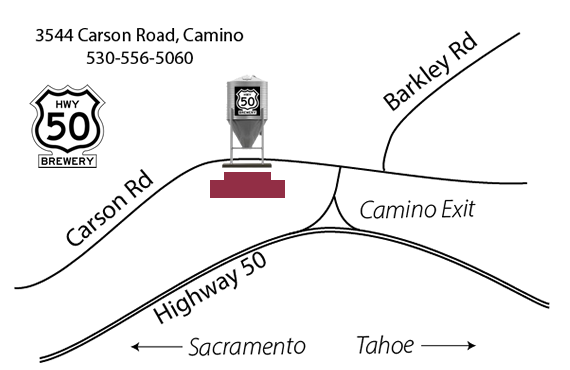 Blonde - 4.7%
Pale Ale - 5.4%
IPA - 6.6%
Fogline - DIPA NE - 8.2%
English Amber - 4.8%
Hwy 50 Ginger Ale - non-alcoholic

Pepperoni
Cheese
Pepperoni & Pineapple
Sausage

Fries
Chili Cheese Fries
with House-made Chili
Onion Rings
Fried Zucchini
with House-made Ranch Dressing
Pretzel Bites
with Beer Cheese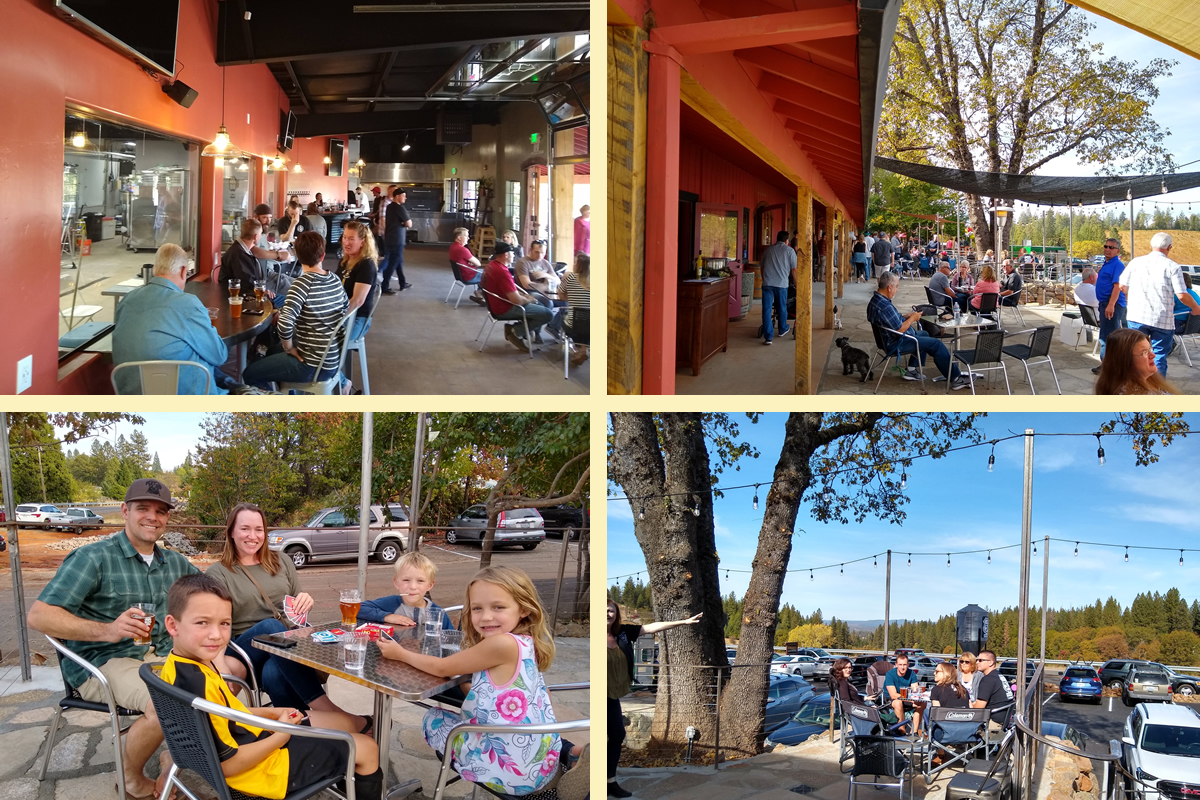 The Taproom
Our taproom is one big space with high ceilings and double roll-up doors onto an expansive patio with views of vineyards and forested hills. It's an open relaxed space where simply great beer and friendship can shine.
Hwy 50 Brewery is family friendly, dog friendly, U.S. Vet friendly ($1-off pints year-round with ID), and of course craft-beer-enthusiast friendly.
Swing by for a pint and a chat!